You need to take your employee management practices to the next level, but how can you ensure you're getting the tools you need without being oversold? The HR software market is a time-consuming maze. Consider this FREE e-Book your compass to point you in the right direction. By the end, you'll be able to confidently choose the right tools that make sense for your unique needs.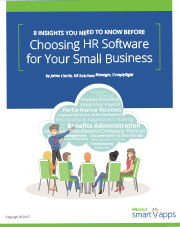 What's Inside?
Strategic or traditional HR: Which is for you?
Features to consider
Identifying and purchasing only what you need
... And more!