Following the 2017 Tax Cuts and Jobs Act, which made major changes affecting taxpayer withholding, the IRS announced it would be redesigning Form W-4.
Here we are, two years later, and the most recent draft of the form provides insight into what employers and employees should expect for 2020.
Revisions at a Glance
The first thing you'll notice: The form appears more complex than the current version. The redesigned Form W-4 no longer uses the concept of withholding allowances, which was previously tied to the amount of the personal exemption. Due to changes in the law, personal exemptions are no longer a central feature of the tax code.
While the final W4 form for 2020 isn't due until later this fall, changes identified on the present draft include:
New "head of household" filing option
Adjustment for households with multiple workers
Accounting for multiple jobs, individually or within a household
Number of children under the age 17
Number of other dependents
Worksheets to help employees determine withholding
Optional adjustments to reflect additional income
While the form is longer, the instructions and resources provided within it should help employees determine accurate tax withholding amounts.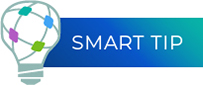 There's still time in 2019 for employees to withhold additional income if there is concern about underpayment of taxes. The IRS provides a
Paycheck Checkup
resource page to help employees determine what's best for them.
How Do Changes Impact Employers?
One of the biggest challenges for employers following the official release of the 2020 Form W-4 will be answering employee questions. Once the final form is released, we'll provide a more detailed response to help you prepare, but here are some of the common questions employers are asking today:
Are all employees required to submit a new Form W-4? No. Employees who have submitted Form W-4 in any year before 2020 are not required to submit a new form merely because of the redesign. Employers will continue to compute withholding based on the information from the employee's most recently submitted Form W-4.
How should I treat employees hired after 2019 who do not submit a Form W-4? New employees who fail to submit a Form W-4 after 2019 will be treated as a single filer with no other adjustments.
When will the new form impact my business and my employees? It will be a requirement for all new hires, effective January 1, 2020. However, there is still time before the final version is released, which means additional revisions may be implemented. We suggest waiting until the final form is released before implementing any changes.

It's best not to provide employees with advice on how to complete Form W-4. You can help new hires by explaining the form and providing information about choices, but you should not influence responses. Employees are ultimately responsible for information submitted to the IRS.
Online Apps Help Simplify the Process
Form W-4 is just one required document required during the onboarding process of new hires. And one way to make sure all forms are up to date and accurate is by using resources like the I-9 and W-4 Smart App.
Online services provide value to both you and your employees: You'll have peace of mind knowing that your forms are always legally accurate and compliant, and your employees will be provided with guidance on how to complete each form accurately.
Key Takeaways
Final version of Form W-4 is due later this fall
New form is more complex than previous versions
Changes require employees to consider multiple job inclusion
Current employees not required to submit revised form for 2020
Avoid providing advice to employees on how to fill out form