If you think that offering your employees paid time off is a luxury your business can't afford, you may want to think again. Paid time off is a highly desirable employee benefit that can help your business remain competitive, mainly by attracting and retaining quality employees.
Not only that, but it can also help you run a more efficient business. That's right! Giving employees time off actually contributes to productivity. Sound good? Read on for more insight.
Paid time off, or paid leave, is any time that your business pays an employee wages when he or she is not working. This may include holidays, vacation time, sick time, bereavement leave and personal days.
Many companies offer paid time off for holidays such as New Year's Day, Memorial Day, Thanksgiving and Christmas. Some even close their offices on these days, while paying their employees for the time. Extending this to other holidays — and offering additional paid time off options — can go a long way toward helping you hire and manage more motivated and satisfied employees.
Paid time off extends numerous advantages for both your staff and your business' bottom line. The most compelling reasons to offer it include:
Access to better talent. In many industries, paid time off is the standard, and companies that don't offer this benefit may lose out on hiring the best people. For example, 97% of workers in management, professional, and similar private industry positions receive paid vacations.
Increased employee retention. Paid time off is a valuable benefit that can help you retain employees. Not only is it appealing to employees because it encourages a better work-life balance, but it demonstrates that your business cares about its people. This type of commitment can instill loyalty and boost retention.

The cost of paid time off is usually less than the cost of hiring and training new people. According to
a report from the Society for Human Resource Management (SHRM)
, this hiring and training price tag can be as high as 50-60% of an employee's annual salary.
Improved morale. When employees don't have access to paid time off, or don't use it, their happiness, health and performance take a hit, all of which can undermine your success. Offering paid time off helps ensure your employees come to work more positive and engaged.
Greater productivity. Research shows that productivity improves when employees take time off to recharge. In fact, 75% of HR professionals report that employees who take most or all their vacation time perform better than those who take less, according to a 2013 SHRM study.
Better planning. With paid time off, employees can more easily schedule appointments or make plans to care for other personal matters in advance. This means you're not left scrambling to cover unplanned absences at the last minute.
Problem detection. One unexpected benefit of paid time off is the potential to uncover workflow problems. When other people fill in for an employee who is out, they may notice discrepancies in processes or mistakes being made. That's one reason the U.S. government strongly encourages bank employees to take vacations. It helps uncover fraud or oversights being covered up.
Stronger teamwork. When employees are encouraged to take time off, they are more likely to support their coworkers' time off, as well, by pitching in. Along with fostering better teamwork this helps ensure your business has adequate cross training, which can prevent bottlenecks or panic when an essential employee is absent.

Approximately 78% of HR directors report that employees who take advantage of available vacation time enjoy higher job satisfaction.
— 2013 Society for Human Resource Management (SHRM) study.
Understanding the Different Types of Paid Leave
Offering a bank of paid time off (PTO), rather than a specific number of hours for sick days or vacation days, is easier to administer. It also can be more appealing to employees, particularly those who rarely need sick days, because they may use the time off for any reason not just when sick. You can offer a PTO plan on an accrual or annual basis. With an accrual approach your employees earn paid time off based on the number of hours they have worked, or years of service provided. You can require a minimum employment period (such as six months) before it applies, as well as a maximum number of hours that can be accrued. If you're offering PTO on an annual basis, you should provide all employees a specific number of paid days they'll receive each year based on, say, their anniversary date.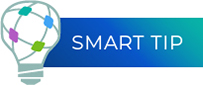 Limit rollover of accrued time off to encourage employees to take annual vacation days, and prevent future "payout liabilities."
Whatever your paid times off benefits are, it's important to put them in writing in a time off policy. Spell out eligibility, the process for requesting time off, whether it can be denied and how unused paid time off is handled.
What the Law Says
While U.S. companies aren't required under federal law to offer paid vacation time or holidays, it's commonplace in many industries. Keep in mind, too, that more generous benefits may apply on a state level. Nine states and Washington, D.C. currently require paid sick leave. In addition, paid family leave is required in California, New Jersey, New York and Rhode Island. It may also be necessary to offer paid time off for jury duty or paid (or unpaid) leave to fulfill military reserve training duties. Further still, in 27 states, companies may need to compensate employees for unused paid time off, which makes time off tracking especially critical.
Streamline Your Request and Approval Process
You can handle time off much more effectively with a consistent, online tool that simplifies the process. The Time Off Request Smart App features a built-in workflow for a hassle-free request and approval process, as well as clear, on-screen visibility to ensure proper staffing. With an automated request, approval and documentation process, you'll never forget or lose track of an employee's request for time off.
Key Takeaways
Paid time off (PTO) boosts job satisfaction and reduces employee turnover
91 percent of all full-time workers receive PTO, making it an expected benefit in many industries.
You can structure PTO on an accrual or annual basis
Federal law doesn't require employers to offer paid vacation days or holidays.
The Time Off Request Smart App is the perfect tool for managing multiple employee requests