This article was updated on 11/29/2018.
In a growing number of cities and states, employers are banned from asking job seekers about their salary history during the job application and hiring process.
On January 1, 2019, Connecticut and Hawaii will become the latest states to make salary history questions illegal — joining Vermont, Massachusetts, Oregon, Delaware and California, as well as the cities of New York, San Francisco, Pittsburgh and New Orleans.
If you're an employer in a location where this ban is currently enforced or scheduled to go into effect, it's important to understand its purpose and the implications for your business. Let's take a closer look at the details surrounding this controversial job application question.
Why Ban Salary History Questions?
The rising tide of support for a ban on salary history is largely due to concerns about gender- and race-based wage discrimination. The law is designed to prevent employers from using past compensation as a basis for current salary and benefits negotiations with job applicants. So, if a person were underpaid in a previous job, a potential employer couldn't ask about salary history and use the low pay to influence the salary offer.

According to the
U.S. Equal Employment Opportunity Commission
(EEOC), 7,050 equal pay discrimination charges were filed against employers between 2010 and 2016.
Most jurisdictions apply the law banning the salary history question to both government and private-sector employers of any size. The law in California, effective on January 1, 2018, has a special provision that requires employers, if asked, to provide applicants the potential pay scale for the position.
In New York City, the law went into effect at the end of October 2017 and is being enforced by the NYC Commission on Human Rights. On it's website, the Commission noted, "Inquiring about salary history during the hiring process often creates a cycle of inequity and discrimination in the workplace, which perpetuates lower salaries, specifically for women and people of color."

A 2015 survey showed that women working full-time earned 20 percent less than their male counterparts. Source:
U.S. Census Bureau
.
What Should You Do to Stay Compliant?
If this law affects your business, you need to change your recruitment practices immediately. Here are some important points to help you stay compliant:
1. Remove all questions related to salary history from your job applications.
Strike the question completely. If you keep the question on the application and indicate that a response is voluntary, you're still in violation of the law. Similarly, adding a disclaimer that "applicants from places where the ban is in effect need not answer the question" doesn't excuse you from liability either.
2. Revise your approach to screening and interviewing to avoid questions about salary history.
Stay clear of salary history questions in any conversation with job applicants. In addition to employers, headhunters and employment agencies that don't comply may be liable under the law.
3. Train hiring managers to ask the right questions.
Personnel involved in the hiring process must be trained on the appropriate interview questions to ask. They should also learn how to deal with requests for pay scale and the voluntary disclosure of previous salaries by an applicant.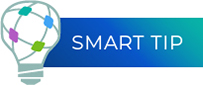 If a job applicant voluntarily discloses salary history information, you should document the circumstances surrounding the disclosure and note that this information will not be used in determining salary.
How Should You Determine Salary?
Employers have long used the salary history question as a tool during the hiring process. But under the new law, employers can't rely on previous salary information — even if they get it voluntarily or accidentally — to establish salary.
So how can you handle salary negotiations without the salary history question? Consider the following points:
Establish a salary range based on the position. You already should know what you're willing to pay for a particular position based on the going value in the talent market. The applicant's qualifications and skills will help you figure out if he/she falls at the low or high end of the salary range.
Request salary expectation. By asking an applicant for their desired salary range, you'll know if they fall within or outside of the budget for that position.
Engage in transparent, industry-recognized negotiations. Using a market-based salary that considers experience, qualifications and skills is a good way to build trust and prevent potential employees from thinking they will be underpaid.
Hassle-Free Hiring with an Online Job Application App
Hiring employees is becoming increasingly complicated, and the salary history question is yet another pitfall that businesses need to avoid. You now have the task of making your job applications compliant with the laws of your state or municipality. The process becomes even more difficult if you have multiple offices in locations with different laws.
Now you can eliminate the worry of checking and revising your job application. With the Job Application Smart App, you can easily recruit candidates online and ensure legal compliance while doing so. Not only will your applications be specific to your state, but they will also be updated as legal requirements change.
KEY TAKEAWAYS:
Cities and states are increasingly passing laws to prevent employers from requesting salary history information from job candidates.
The ban on the salary history question is aimed at addressing salary discrimination based on gender and race.
Remove salary history questions from job applications and other forms used in the hiring process.
Adopt an approach that considers current market rates, skills and experience for salary offers.
Online job applications simplify the hiring process and ensure compliance.