The workforce is changing … and so are we. Take the immensely popular HRdirect Attendance Calendar form. In addition to eliminating the paper-form design and turning it into an online calendar, we've developed new digital features to meet the needs of your business.
These changes not only improve the appearance of the Attendance Calendar app – but they also help it perform faster. For our growing customer base, we wanted to provide a highly efficient app that lets you quickly record an event and get back to your busy schedule.
The effortless functionality you're used to remains, but you can now enjoy a handful of smart extras based on your feedback. These exciting updates include a single calendar view of all employee attendance events, as well as a single month view of events.
Check out all the enhancements below: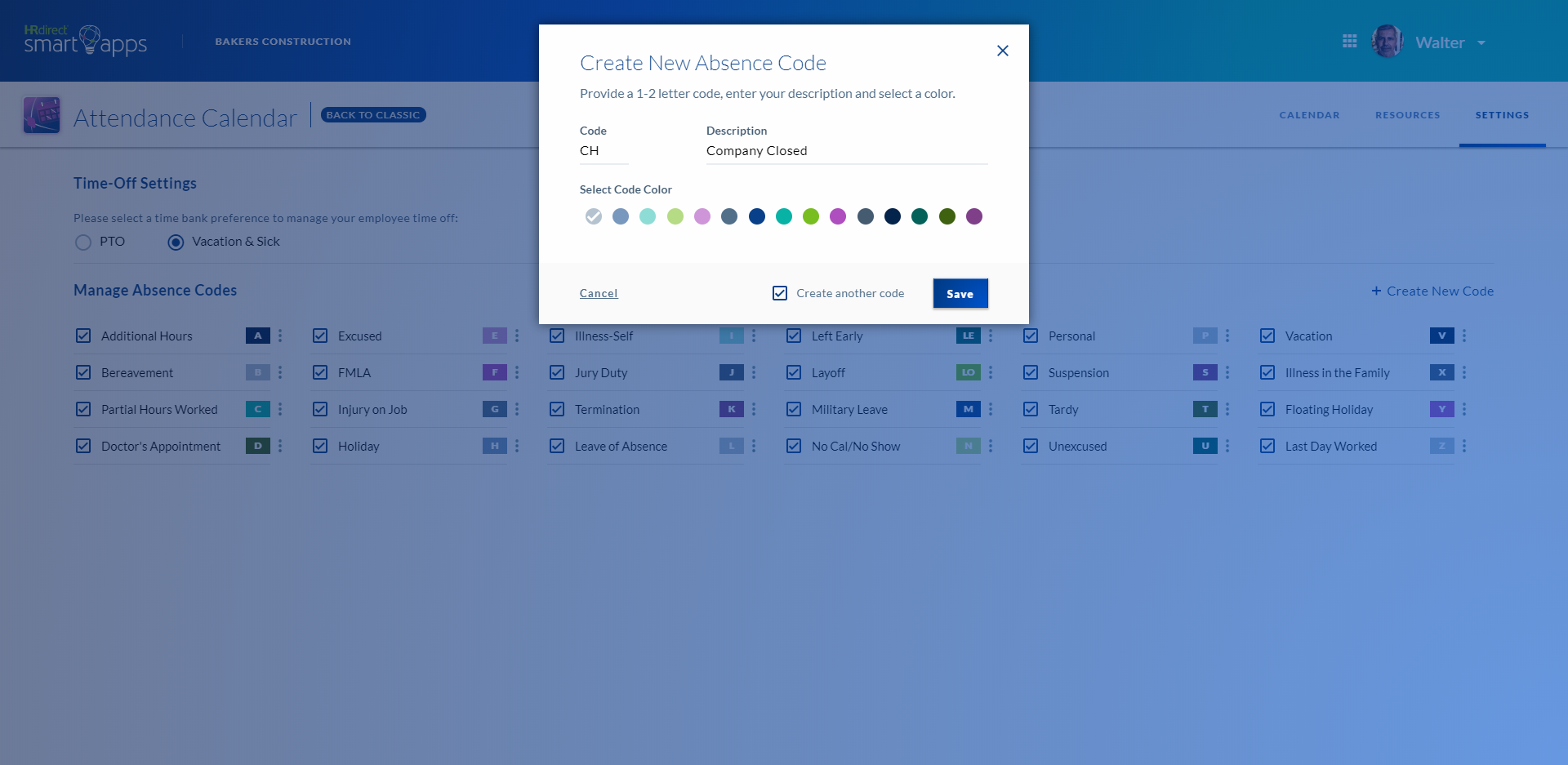 Absence codes are now color-coded and reflected on individual calendars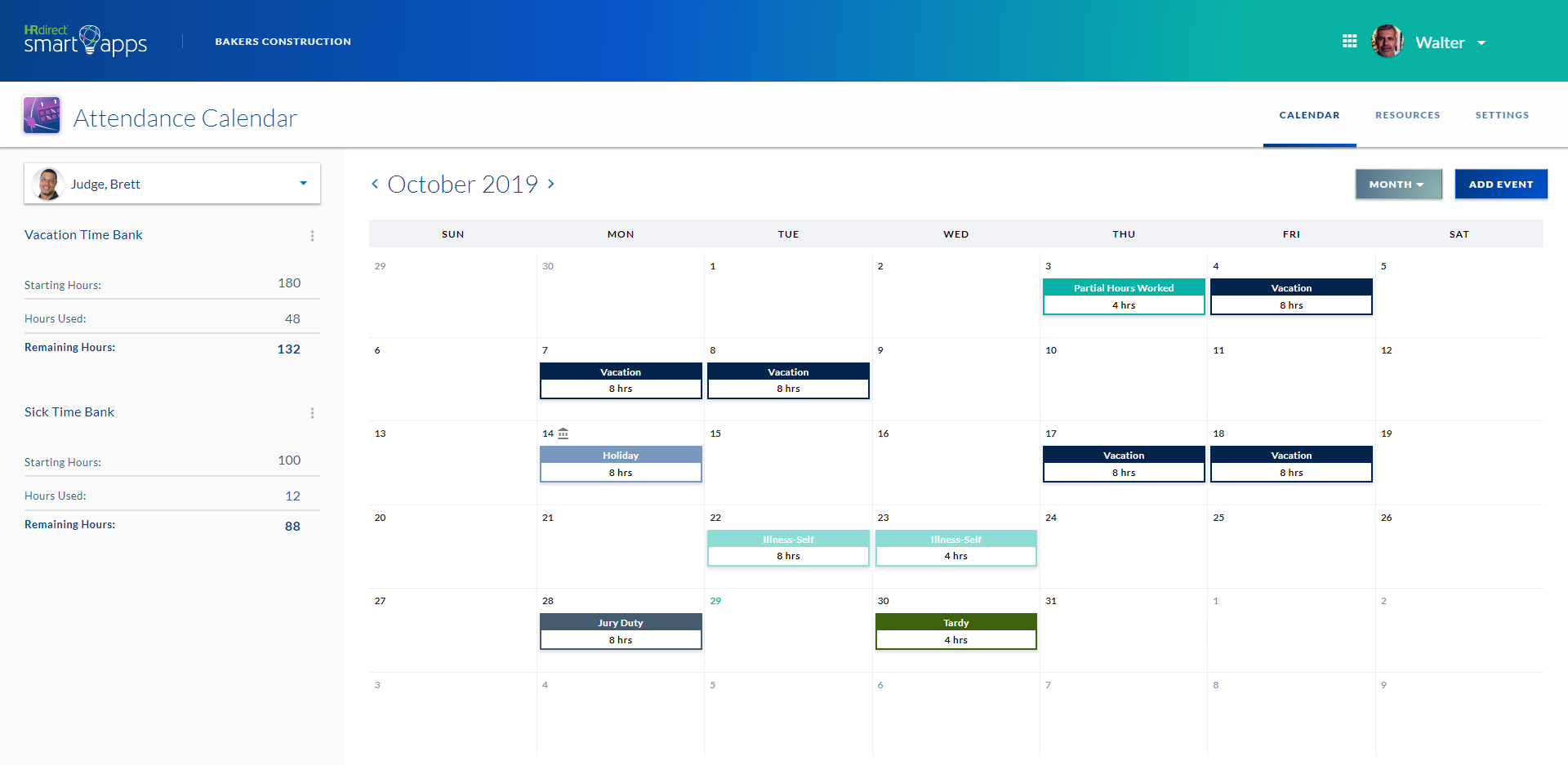 Remaining time-off balances are still auto-calculated from the hours added in employee events
View all direct reports on a single calendar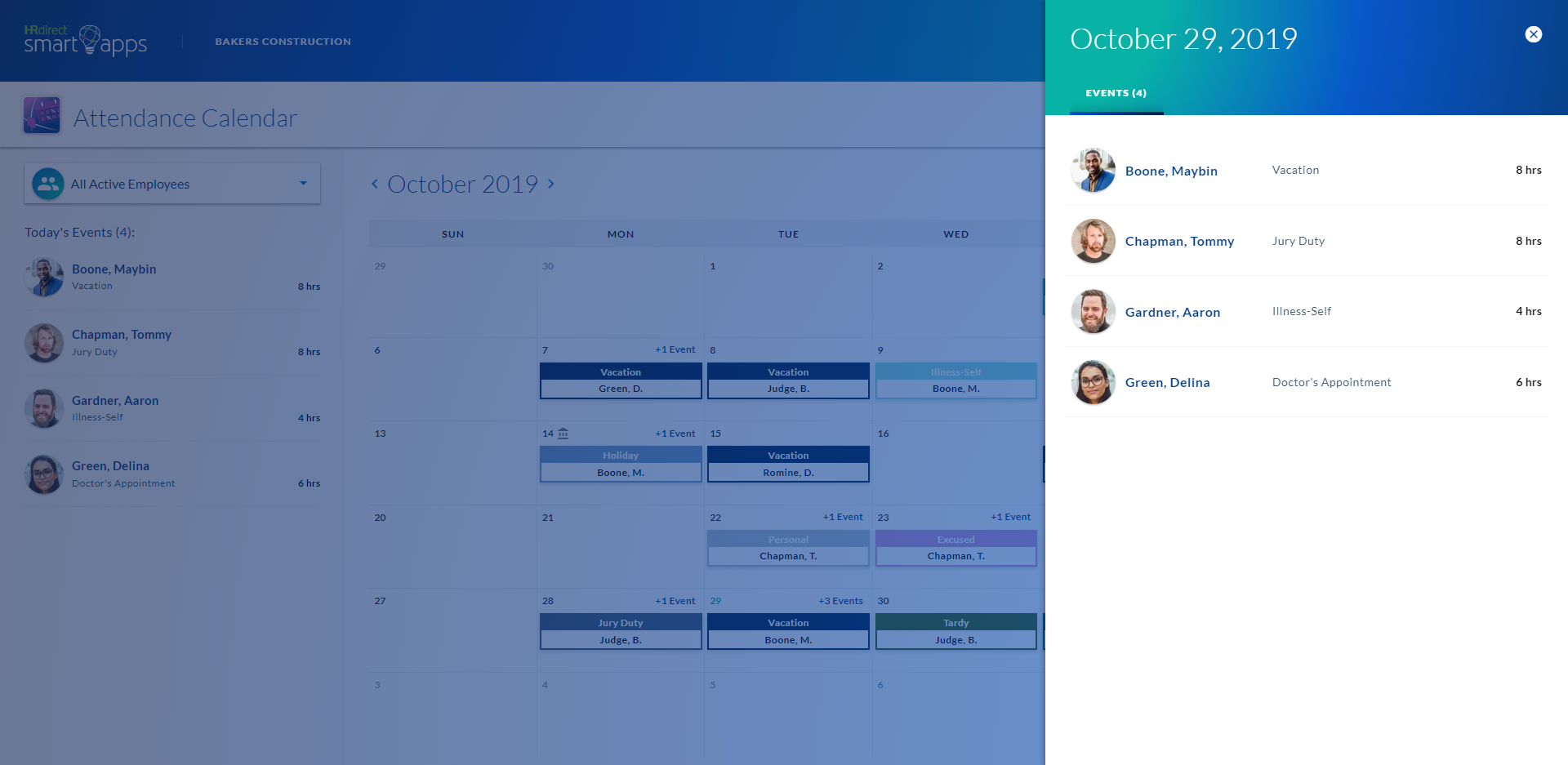 View one month a time versus the full year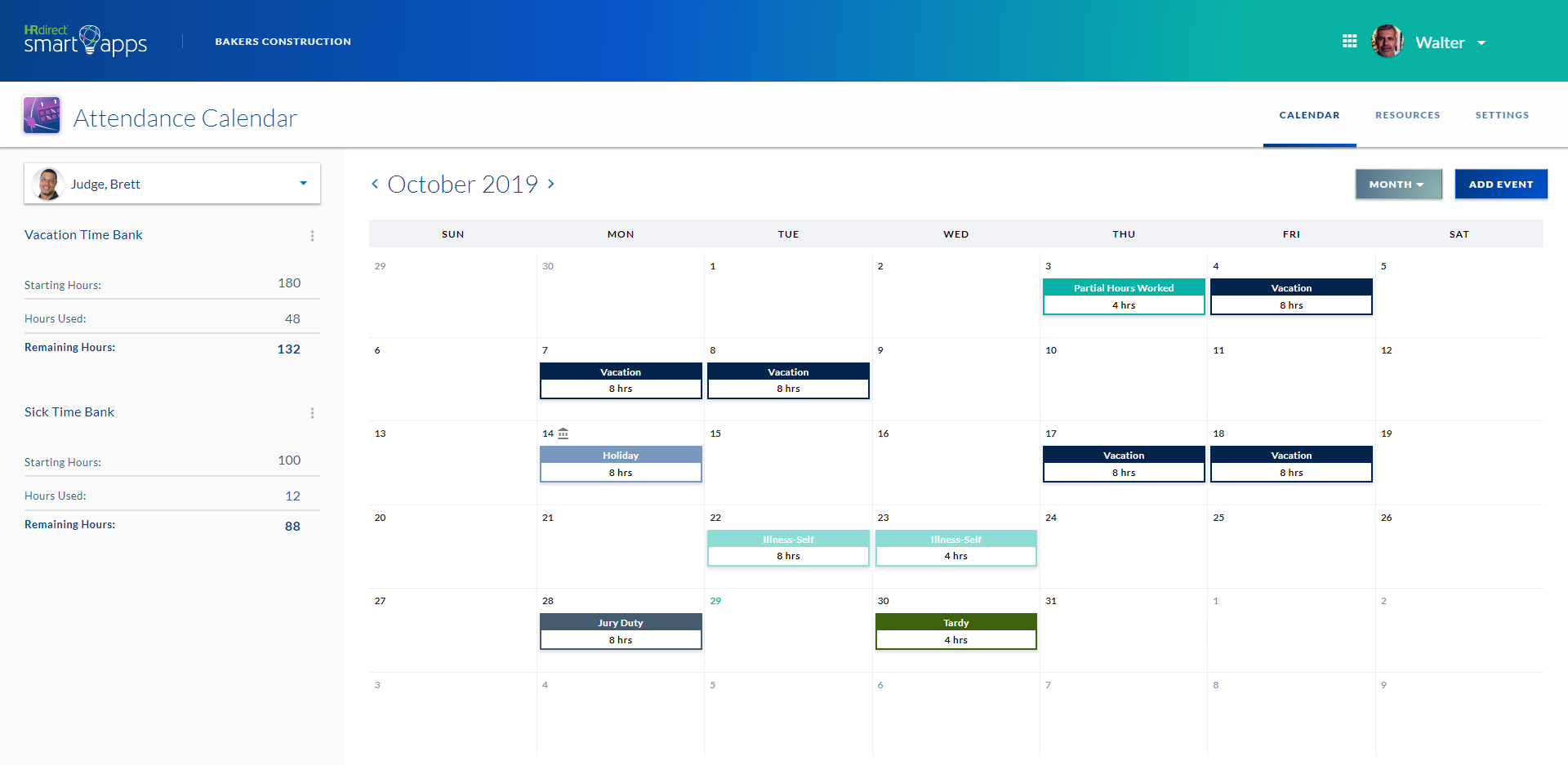 Select an employee from the calendar, and the avatar, name and time bank appear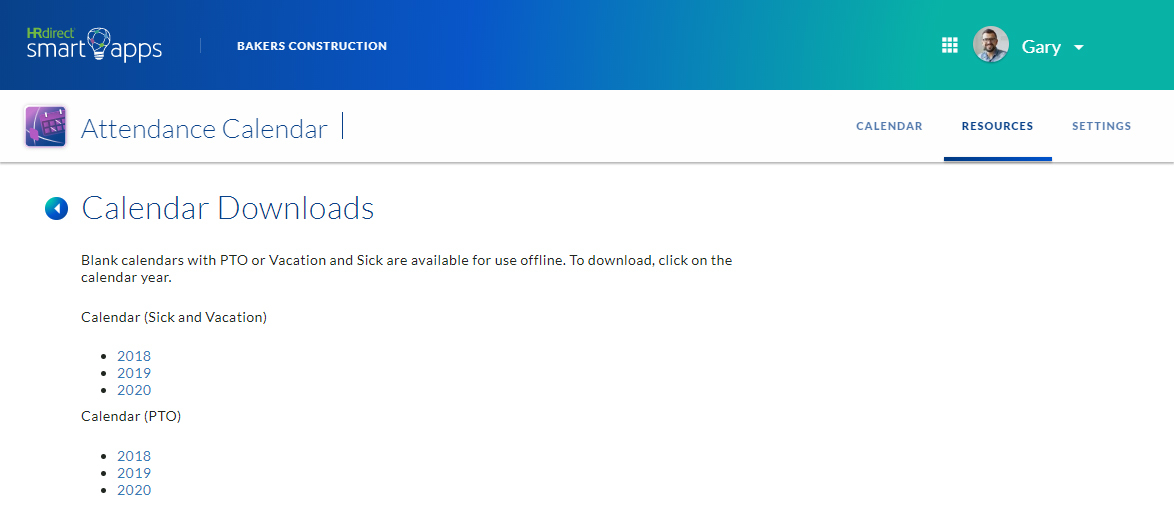 Pull up an employee's calendar, download and print
Take Advantage of the Upgraded Attendance Calendar App
Just as before, the Attendance Calendar app takes the guesswork out of knowing when or why employees are out. But now, thanks to the fresh design and additional features, you can take control of employee attendance faster and more effectively than ever. Log in now to see the changes for yourself.