Placing ads … reviewing resumes … collecting applications … conducting interviews … checking references …
It's no wonder so many employers dread hiring! It's a complicated undertaking with multiple stages to manage. That's why more and more employers are relying on applicant tracking systems to turn that chaos into a consistent, cohesive process.
What is an Applicant Tracking System?
An Applicant Tracking System, or ATS, is an automated process that improves the hiring experience for managers, as well as potential new employees. An applicant tracking system can make it easy for you and your hiring managers to track and collaborate on every stage of hiring – all the way to the new employee's first day on the job.
But not all systems are the same. When considering the one that's right for you, these are the key questions you should ask:
1. Does it keep the hiring process moving?
The main purpose of an ATS is to help you monitor the progression of candidates throughout the hiring process. For this reason, your ATS should skillfully guide you through the appropriate hiring stages. Ideally, it will have automatic notifications to let you and your hiring managers know when a stage is complete or when a task is awaiting response.
2. Does it help keep you in compliance?
A well-designed small business applicant tracking system will help keep you from making legal missteps. For example, the ATS might restrict the type of information you can enter when completing a stage, such as not allowing you to write detailed notes after an interview. Why? Because if you enter notes into the system, it becomes a legal record. And those "innocent" comments you just captured (for example, "mentioned starting a family" or "appears to be in his 50s") can easily be perceived as discriminatory.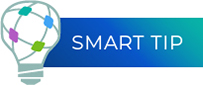 Always keep notes separate from the
job application
. The application is an official employment record subject to federal and state recordkeeping requirements. It's best to leave the application untouched, exactly as it was provided by the applicant.
3. Does it give you the tools to keep candidates informed
A good ATS will streamline your communication efforts throughout the hiring process. It should give you standard, professional tools – such as email templates to schedule an interview, request additional information or extend an offer. The hiring process is the first impression your company makes with potential employees, so you want it to be a good one.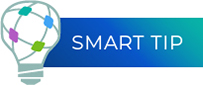 You never want a solid candidate to think he or she is out of the running. Or that you selected someone else and just didn't send a notification. Professional communication can keep a candidate interested and less likely to accept another job – not at least without talking to you first.
4. Does it provide a consistent evaluation process?
Your system should allow interviewers to rate their overall perceptions in a consistent, similar manner. Not only does this help you compare applicants fairly, but it also removes the possibility of basing decisions on irrelevant, potentially illegal factors.
5. Does it improve internal communication?
An applicant tracking system should make it easy for hiring managers to share feedback on candidates. With it, you can stop chasing down hiring managers for their reactions to resumes or impressions of an interview.
The Right Candidate for the Job – and the Right ATS for Your Business
With the Applicant Tracking Smart App, you can modernize your hiring approach, speed up your internal process and present a professional image to candidates. With the ability to track an applicant's progress at their fingertips, your team has a powerful tool to select the right person for the job. Best of all, it's only $60 a year – giving you a lot of bang for your hiring buck.
Key Takeaways
The Applicant Tracking Smart App provides an automated process that improves the experience of potential hires as well as hiring managers.
An ATS can make it easy for you and your hiring managers to track and collaborate on all the stages of hiring.
A good ATS will provide a consistent evaluation process for all candidates and improve internal communication.