Would you elect to have brain surgery from a med student?
Choose a commercial airline staffed solely by flight school pilots?
Invest your retirement savings in a neighborhood investment club?
Though each of these examples has people somewhat qualified for the task at hand, chances are you'd prefer an experienced neurosurgeon, tenured pilot or successful advisor — folks with proven skills and track records — to protect your interests. Using the same philosophy, would you rather work with a new, tech-driven, HR software company that outsources customer service or a seasoned company with proven technology and in-house HR/legal resources?
Stress Reduction 101
According to the
2017 Bank of America Small Business Report,
"managing my business" was the top stressor for small business owners. It makes sense, then, to select HR software that will help you reduce management stress. Spend time upfront researching companies, and then ask your top choice questions that will guide you to a long-term solution that works for you and your business.
HR Software Is Much More than Technology
You want a provider that covers all the bases. It's in your best interest to purchase HR software from a compliance company that creates software vs. a software company that expanded its product line to include HR options. But the big question is, how do you separate the wannabes from best in class? The first step: research. Dig deep. As you identify HR software systems that appear to have what you're looking for, it's time to reach out directly and ask questions to further qualify your choices.
Is the company financially stable?
Have they been around more than a few years?
How long have they been developing HR software?
Does the software offer multiple layers of security?
Is the software designed specifically for small business?
Is the software the best solution – both functionally and economically?
Will this software help me manage operational, security and compliance risks?
Will this create more time in my day so I can focus on more important matters?
These are the preliminary questions. When it comes to getting the biggest bang for your buck, you want — and should expect — the software provider to deliver technical support, legal support and compliance support.
The Most Important Question of All
Do you have labor law and HR compliance expertise?
The answer should be "yes," and it's best if the expertise is on staff vs. outsourced.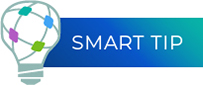 An experienced company with in-house HR and legal resources is better prepared to answer all of your questions, not just show you how to use the software. With technical AND legal expertise under one roof, you'll get answers on the spot when calling with compliance-related questions.
Plus — and this is a huge advantage for cloud-based software — the HR program will be updated quickly whenever federal, state or local laws change. Providers with legal staff on board understand how important it is to address issues immediately. Though this seems like a no-brainer, not every HR software provider has legal or compliance resources on site, which means they will be slower to respond to your needs. The last thing you want when learning a new software program is to ask questions that canu't be answered immediately. Itu's in your best interest to consider companies that provide both the HR services you need and the peace of mind that comes with onsite legal expertise. Reliability and stability are important when choosing an HR software provider. Make sure the company you select will be around for a long time and that it provides go-to support for all of your questions. Small business owners don't have the time to chase answers to technical, legal and compliance questions. Find a company that delivers technical and compliance expertise so you can focus on what you do best — run your business. See our expertise for yourself! You can read all about the compliance and technology gurus behind the Smart Apps
here
.
Key Takeaways:
Take your time when researching HR software solutions.
Ask prospective partners about their experience with labor law and HR compliance.
Choose an experienced partner with in-house HR and legal resources.
Make sure the company you select is established and provides support for all your questions.