There's an app for everything these days, and chances are good you have a boatload of them on your phone to help you stay connected, manage your life and get things done. You're in good company, too. However, apps aren't just something you use on your smartphone. Apps also can be websites used on your tablet, desktop or laptop computer.

What exactly is a Web-Based app?
"App" is an abbreviation of the word "application." To better understand what an app is, it's helpful to know the differences between websites, Web apps and mobile apps. Let's take a look at the basics:
Websites.
These are simply sites you visit to view content provided by the host. For example, CNN and ESPN are websites that contain content available to anyone who visits the site. Websites most often push information in one direction — they supply the content for you to review.
Web apps.
A Web app is basically a software program you manage through a website instead of installed software on your computer. This software is accessed via a website, too, where you're able to log in, access information specific to you and control the information you enter. It's two-way communication between you and the Web app. Common Web apps include webmail (i.e. Gmail, Yahoo and Outlook webmail), your online banking services, any photo or document storage service (i.e. Dropbox, Evernote, Flickr) — pretty much any software you use through a website instead of a program installed on your computer.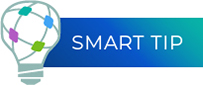 Web apps help you run your personal and professional life right from the keyboard of your computer — you can even manage the HR needs of your business from a website app!
Mobile apps.
This is what you think of when you hear the word "apps." They provide direct access to a website's information by tapping an icon on your phone or tablet. The layout, or user interface, is adjusted so it's easy to read on a smaller screen and easy to interact with using your fingers instead of a mouse. Mobile apps are what you download from your phone's app store so you can access your favorite go-to websites (CNN, ESPN and Weather.com) or Web applications (Gmail, LinkedIn and Facebook). Instead of opening a mobile browser and entering a Web address, you just tap an icon and, presto, you have the information you want.
How does this relate to everyday life?
Let's say you use Gmail as your email service. First thing you do in the morning is check your email. You go to your desktop computer or laptop and visit gmail.com, the website, and you log in to your account. Now you've logged into the Gmail Web app via gmail.com. You send an email to a colleague. Later, while you're waiting in line to buy coffee, you take out your smartphone and tap the Gmail icon — the one that was downloaded from an app store. Now you're getting your latest messages via the mobile app. You see your colleague has responded to the email you sent from your laptop. You read the response and write back. Regardless of how you access your account, all your messages are available to you. The email conversation you started this morning from the Web app seamlessly continues to the mobile app. It'll continue back to the Web app when you check your email again from your laptop.

The first Web apps came from publications like Playboy as a way to get around content censorship from Apple.
Maximize efficiency with your app usage
Productivity can either be improved or hindered depending on what app you use and what device you use it on. For example, you wouldn't run your company's payroll through a phone app or do your personal income taxes on a tablet no more than you would send a letter via the post office in response to a text message. For example, with employee management mobile apps, it's easy for employees to submit time-off requests, check the company calendar, or update personal information from smartphones. However, these mobile apps do not include the full features of Web apps, like running reports, building schedules, or building time off plans. This makes them what's known as "companion mobile apps," a type of mobile app that lets you perform some but not all same the tasks you can perform from the Web app. This may sound like an inconvenience, but think about it for a second. Do you really want to run your payroll report from a mobile app? There's simply no way to make a detailed report like that digestible on a small screen. What about making a detailed employee shift schedule from a smartphone? That could be written up as one of the greatest ways to hinder productivity in your business.
Advantages of Using Web Apps
Security. Your information is stored on secure website servers that are backed up regularly. You never have to worry about losing information if your computer's hard drive crashes.
Simplicity. No software to load or troubleshoot. You simply go to the website, login and access your information.
Accessibility. As long as you have internet access, you can connect to a web app from any computer, anywhere in the world.
Reliability. You never have to worry about desktop software updates and/or having to restart your computer. Web apps are constantly updated behind the scenes so you always have the latest version.
KEY TAKEAWAYS:
App is an abbreviation of the word "application."
Apps aren't just on your smartphones; they can also be websites.
Gmail, Flickr and Dropbox are good examples of web apps. You access the web app by logging in directly to the website to get the information that's pertinent to you.
Productivity can either be improved or hindered depending on what app you use and what device you use it on. Some uses are better served by mobile apps and some are better served by Web apps.
Some fully functional Web apps have companion Web apps with limited support functionality.
If you aren't using Web apps for employee management, you may be pleasantly surprised by how easy they are to use and how much time they put back in to your day. Wondering whether or not your business would benefit from HR Web apps? Check out our
HR Software quiz
to learn more.