Though you may already recognize the value of an applicant tracking system (ATS) when you're hiring, what about when you're not?
Turns out, many of the ATS features that support you when you're hiring can also give you an edge during non-hiring phases. It comes down to getting organized, creating a pool of viable candidates and communicating with potential future hires. Let's take a closer look at each point.
1) Organization of candidate files
Without an applicant tracking system, your hiring efforts (and effectiveness) can be rather haphazard. A solid ATS creates a sensible, step-by-step hiring process, as well as a platform for capturing and coordinating candidate information and activity. Rather than multiple hiring managers following their own procedures with separate folders, notes and email correspondence, everything occurs in a single online application. No more random and ineffective paper trails because relevant files, such as applications, resumes and employment test results, are together and securely stored.
This consolidation is important when hiring because it keeps everything organized. And it's important when you're not hiring because you'll never have to hunt down information or piece together previous hiring activity if a decision maker is absent, unavailable or, worst, leaves the company and takes this material with them.
2) Creating a pool of potential hires
As you're recruiting and interviewing, you're also gathering essential details and feedback on a handful of promising candidates. Eventually, you narrow it down to one and make a job offer, but what about the candidates who were "runner ups"? With an ATS, you'll always have hiring-related documents on file, as well as insights from those who interacted with candidates. When you're ready, you can revisit this information and start your next hiring round from this pool of pre-qualified candidates.
Remember: In certain circumstances, the reasons you didn't hire someone for your last open position doesn't mean they're not eligible for future positions. For example, perhaps you couldn't satisfy their salary requirement or availability – or they didn't hold the job requirements for that particular position – but that doesn't mean the person wouldn't be a good fit elsewhere in your company.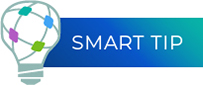 Just as an ATS lets you see at a glance if a previous candidate passed your initial review and is worthy of consideration, it can also help you flag candidates you rejected or who withdrew. This can save you time and help you stay focused.
3) Keeping lines of communication open
In today's fast-paced and competitive job market, you never want qualified candidates to fall off your radar. With an ATS that supports online communication, there's nothing keeping you from staying in touch with strong candidates during non-hiring periods. You can reach out to select candidates via the email in their profile, letting them know you're not hiring currently but you'll contact them about future opportunities, if they're interested.
Keep in mind, too, that it's always faster and more effective to consider candidates who have already been vetted than start from scratch with a new recruitment outreach and batch of responses.

Many hiring managers will tell candidates who didn't make the final cut, "We'll keep your resume on file." If this is true – and the candidate is a MAYBE when a new position opens up – it's acceptable to express this. Otherwise, avoid this statement and creating false hope for the job seeker.
An Applicant Tracking System Can Help Year-Round
Rather than view an ATS as a "hiring only" tool, take advantage of its various features to stay a step ahead year-round. When you're hiring, the Applicant Tracking Smart App is a practical solution for creating job openings and rating candidates on a number of criteria. When you're not hiring, the hiring status and history of candidates is on file and easily accessible, so you can notify them when future positions become available that may be a better fit.
Key Takeaways
An applicant tracking system (ATS) can support your business between active hiring periods.
Consolidated and organized online files are more secure and readily accessible.
A pool of pre-qualified candidates can be a strong starting point for future hiring.
Keep the lines of communication open with promising candidates so they don't fall off your radar.