Some of the many hats small business owners wear include that of hiring manager, training supervisor and HR director.
The list goes on, but the picture is clear: With all the juggling needed to keep your business running, it's easy to emphasize some roles more than others. Take, for example, the onboarding process for new employees. It might not be on your mission-critical list, but it is important –especially to the employee.
When you consider the costs associated with recruiting and hiring a new employee, it makes sense to do everything within your power to ensure you create a runway for long-term success.

… the cost of hiring a new employee can range from $500 to $4,500, according to the Society for Human Resource Management (SHRM)?
Create a Plan for Success
The easiest way to make sure you cover all the onboarding bases is to have a checklist. It will help you provide a consistent process for every employee who walks through your doors. Consider printing out this page to use as a handy reference.
Set expectations before the start date. Employees will feel less nervous if they understand what to expect on their first day. Email an agenda that clearly shows what their first week will entail. Include an introduction to staff, a tour of your business, a review of HR materials and a training schedule. Mapping their first few days is a benefit to you, too, since you'll have a plan in place before the start date.
Make employees feel welcome on day one. One way to make a great first impression is to greet new hires at the door. Sounds simple enough, but many busy small business owners don't take the time to make this simple gesture. When employees don't feel special on their first day, it sends a message they may have made the wrong choice. Don't risk making a bad first impression; make employees feel important. If your budget allows, take new employees to lunch to help them transition into a new role.
Explain your corporate culture. Before you get into the paperwork, it's a good idea to have a conversation about what makes a good employee at your company. Explain what you value, and give examples of employees who exemplify the behavior you want modelled. Discuss your mission statement and why it's important to you, personally. Set an expectation that you desire employees who work hard, follow the rules and help your company grow. This sends a strong message that you provide opportunities to the right employees, and it increases the chance they will stick around for the long haul.
Capture information accurately. Using paper systems to document employee information increases the opportunity for errors since someone is copying info from an application or resume into a personnel file. With the Employee Records Smart App, you can provide employees with access so they can enter all the information directly. This improves accuracy, and it's one less task for someone else to handle.
Review all HR paperwork. It's easy to hand off a stack of papers and leave it to the employee to slog through, but think about it: New employees are trying to remember names and how to navigate their new environment. Leaving a stack of documents can be a bit overwhelming. Sit down with them and review I-9 and W-4 forms so they understand what is required and the importance of submitting these documents in a timely manner. You can simplify the process even further by providing early access to the forms from a resource like the I-9 & W-4 Smart App. Employees can complete the simple process online in the days before they start or swiftly on day one.
Walk through your employee handbook. We're going to assume you have one — if you don't, the Company Policies Smart App can help you create a standard document for all employees. Reviewing the handbook with the employee provides an opportunity to explain what's expected, what's not tolerated and disciplinary action for those who violate policy. There is tremendous value for the employee, too, because they hear the message directly from you, which sets a tone that you care about providing a safe work environment with clearly stated objectives.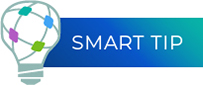 Engaging with your employees from the very beginning sets the tone for success. When you spend time sharing, training and talking with your employees, they become more engaged. Higher engagement leads to higher productivity and customer satisfaction.
Arrange a training schedule. Let new employees know you want them to hit the ground running by setting them up for success quickly. Identify employees who are best-suited to show them the ropes. And it's always a good idea to pair superstars with new hires so they see first-hand what is expected. A clearly documented training program, outlining what training will occur with whom, and on what day, is always desirable over a sink-or-swim approach.
You Don't Have to Wear All the Hats
Leveraging resources created to help you streamline the onboarding process allows you to develop a process that is easier for you to manage and rewarding for your new hires.
We're here to help with a variety of hiring, onboarding and managing resources to ensure you spend more time wearing the leader and visionary hat. Learn more about all our Smart Apps resources for small business owners.
Key Takeaways
Having a clear process for onboarding saves you time.
First impressions are important to new employees; make yours a good one.
Spending one-on-one time with new hires helps them understand your expectations.
Online applications help you streamline the onboarding process.
Training leads to engagement, and early engagement enhances future productivity.