Employers seek to hire veterans for many reasons. Some do it out of a sense of patriotism. Others understand that returning service members bring unique skills to the civilian workforce. But most businesses employ veterans for the pure return on investment. Because of the training, work ethic and goal-oriented culture of the military, many companies report that veterans make excellent employees – and have a higher rate of retention.

Veterans often possess strong leadership qualities. The military trains service members to lead by example as well as through direction, delegation and motivation – all in some of the toughest situations imaginable. Find out the other top reasons businesses hire veterans here.
How to Make Your Hiring Process Veteran-Friendly
Are you looking to hire a veteran? Here are ways to find the right person for the job and make your company appealing to service members.
Familiarize yourself with Form DD214: Military service is an important part of a candidate's background. During the hiring process, explain that you accept Department of Defense Form 214, or DD214 for short, as a record of service completion. You can put this message on your job application or on the "Careers" page of your company website. For example, you might say, "Interested candidates are encouraged to submit resumes, college transcripts and/or Form DD214 with their applications." This will send a clear message to candidates that you recognize military service as part of an applicant's work history. Be sure to train hiring managers on the purpose of this form.
Use a job application that addresses military service: Take a look at your job application to ensure it has questions that allow veterans to highlight their experience. For example, your employment application could ask, "List any special accomplishments or awards you have received." Or, "Is there any other job-related information you would like us to know?" These questions give service members the opportunity to highlight their military successes.
Consider alternatives to full-time employment: Many service members are ready to jump right into civilian employment. Others may need time to transition. Internships and apprenticeships are a valuable stepping stone to learn the intricacies of the civilian workplace. For veterans worried about transitioning, these opportunities are a great way to ensure the work environment, company culture and job duties are a good fit. Plus, it gives them solid work experience in the civilian business world.
Know what you can ask during the interview: Interviewing a veteran is no different than interviewing any other individual. With all candidates, a good interviewing practice is to ask the following question: "Have you read the job description? Can you, with or without a reasonable accommodation, perform the essential functions of the job?" This way, you're not asking the candidate to disclose whether they have a disability but, instead, ensuring they can perform the essential functions of the job.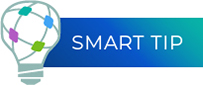 Employers should avoid these questions when interviewing service members because they are illegal and/or may be grounds for a discrimination claim:

What type of discharge did you receive?
Are you going to be called on for duty in the future?
Were you ever in combat?
Have you seen a psychiatrist since you've been back?
Instead, you can ask these questions:

What type of training and education did you receive while in the military?
Were you involved in day-to-day management of personnel?
How many people did you supervise?
Access credible resources to help you look for qualified service members: Many resources are available to help employers connect with job-seeking veterans. In fact, that's one of the challenges employers face. With so many resources available, it's easy to become overwhelmed and confused. Instead of conducting a general internet search, use this list recommended by the Department of Labor (DOL). By contacting one of the sites below, you'll be directed to contacts in your area. Simply let them know that you are an employer looking to hire.
More Assistance Is Available
The DOL has created a special resource for businesses interested in hiring service members. Hiring Veterans: A Step-by-Step Toolkit for Employers is designed to assist and educate employers who have made the proactive decision to consider adding veterans to their workforce.
And to help you and your hiring managers expand your recruitment reach, track your pool of applicants and collaborate throughout the process, use the Job Application and Applicant Tracking Smart App. The Job Application app includes a list of compliant questions, with some military or veteran-related options, while the Applicant Tracking app helps you coordinate a candidate's progress through a variety of pre-set hiring stages.
Key Takeaways
Companies pursue hiring veterans because they often make excellent employees – and have a higher rate of retention.
Internships or apprenticeships are appealing to many veterans worried about transitioning into the civilian business world.
The Job Application Smart App is ideal for collecting the right, legally acceptable information from candidates, including veterans.
The Applicant Tracking Smart App can help you track your pool of applicants and streamline the hiring process.